The Future of Digital Marketing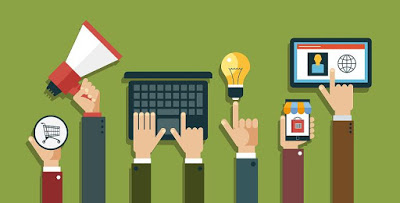 In this rapidly growing digital marketing and social media sphere, when there is so much information available online, people are becoming increasingly aware of what they want and are being highly selective. Having a creatively designed website or a user-friendly mobile version of it is just not enough. One needs to focus on the new advancements and try to harness it in order to change the way you do business.It is quite evident that powerful content is going to decide your fate in the digital marketing arena. With 909Digital,
Digital & Internet Marketing Company
you can be sure of getting quality content and the finest digital management services handled by a team of qualified experts. Let's look at the top five tips from digital marketing experts and get an insight into the future of marketing.
1. Ditch the old-school email – Companies who are still doing marketing by sending emails are in some serious trouble. People these days don't have time to go through unwanted emails. Lead nurturing is going to be the next big thing. As the name suggests, it refers to nurturing your relationship with the customer. You need to build a strong online presence with useful and authoritative information and create a strong brand identity.
2. Customisation – More people are opting for personalised content as it helps them in making better decisions. People generally despise it when they open a website and find nothing relevant to what they have been looking for. The key here is to know your customer demands and personalise your web content, ad campaigns,etc. according to their needs so that they click,read,convert and come back to you.
3. M-commerce – It is touted to be the next big thing. "Mobile commerce" is going to be the cult with the increasing number of mobile users. Companies should begin to spend more time and marketing budget on perfecting your brand story across all devices.
4. New age tech gadgets – The Google glass, Apple watch and other upcoming android watches are going to be the next revolution in digital marketing to watch out for. Technology has the power to change the digital marketing scenario drastically in a short span of time. So the companies need to pay attention, adopt, experiment and embrace the change at the earliest to maintain their leads.
5. Self-centred marketing – The marketing strategies are a reflection of the brands identity. If the content is too plain or boastful about self-promotion then customers will turn away from you. It is important you keep customer feedback in view. People like to deal with companies who value customer experience.
If you want to maintain your identity it is essential that you constantly evolve and adopt new technological strategies. You have to ditch the old practices and engage the customers attention with new methodologies.